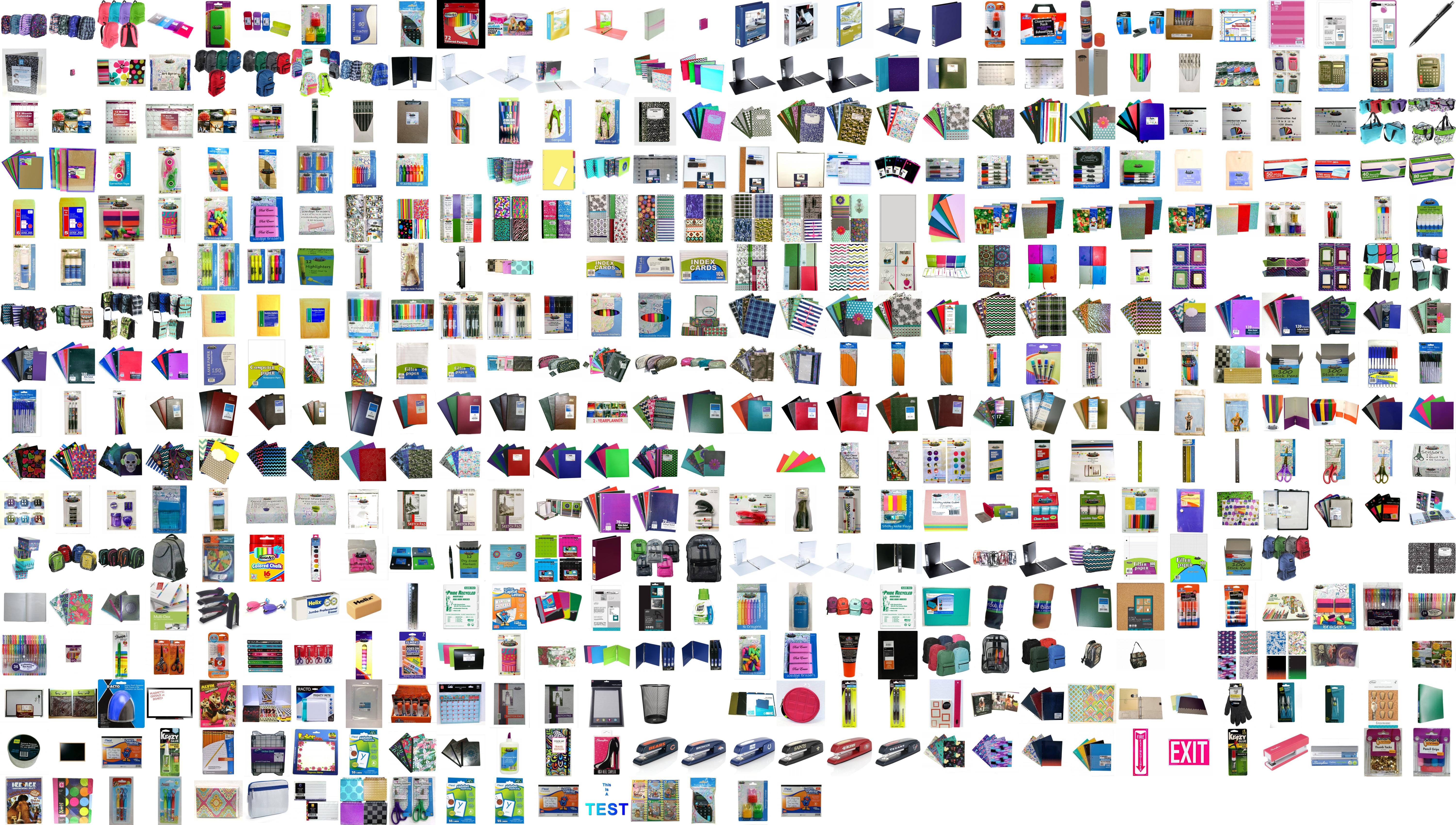 17" Backpack
SKU#10001 | 24/case
Product Features:
Padded Back, Straps & Handle
Jumbo #10 Zippers with Zipper Pulls
2 Side Mesh Pockets
Colors: Black, Red, Blue, Black, Green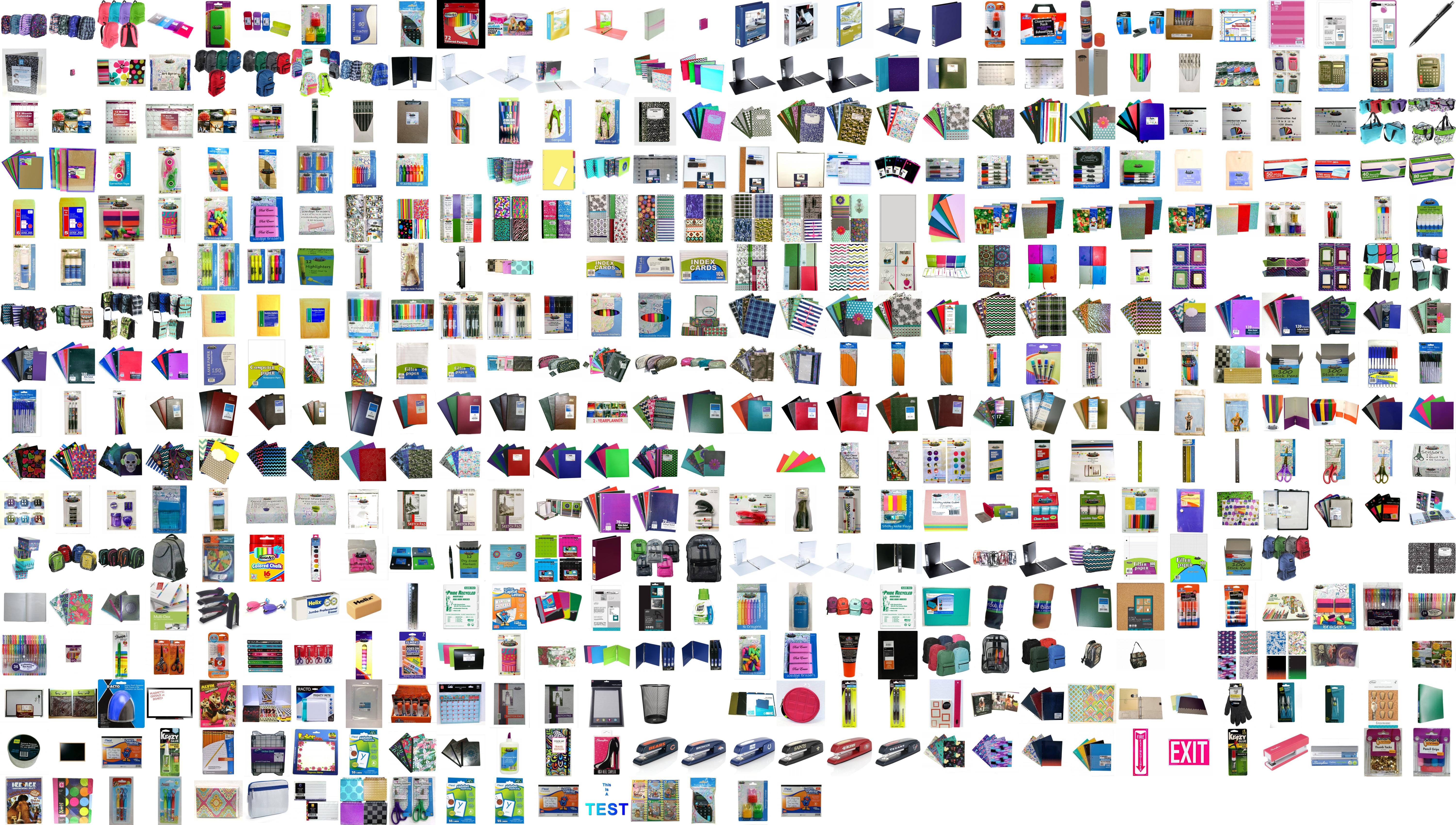 The Sherpa
SKU#10013 | 12/case
$11.97
/unit
(143.64
/case)
Product Features:
Padded Back, Straps & Handle
Bungee Cord Front
2 Main Compartments
1 Over sized Front Pocket
1 Side Mesh Pocket
Red, Green, Yellow, Blue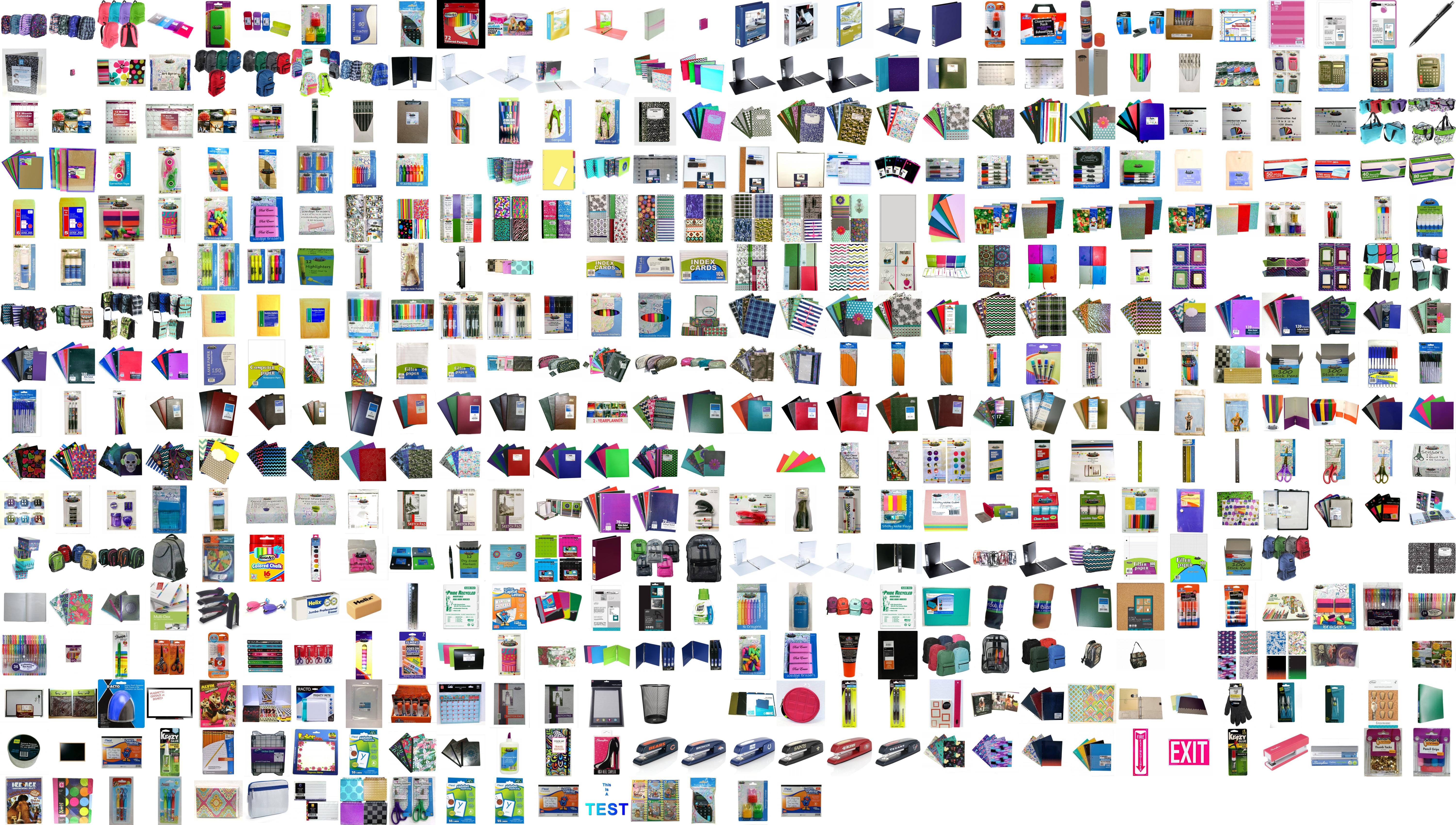 Cosmopolitan
SKU#10016 | 12/case
$11.97
/unit
(143.64
/case)
Product Features:
18"
Padded Back, Straps & Handle
2 Main Compartments
1 Front Pocket
2 Side Mesh Pockets
Neon Accents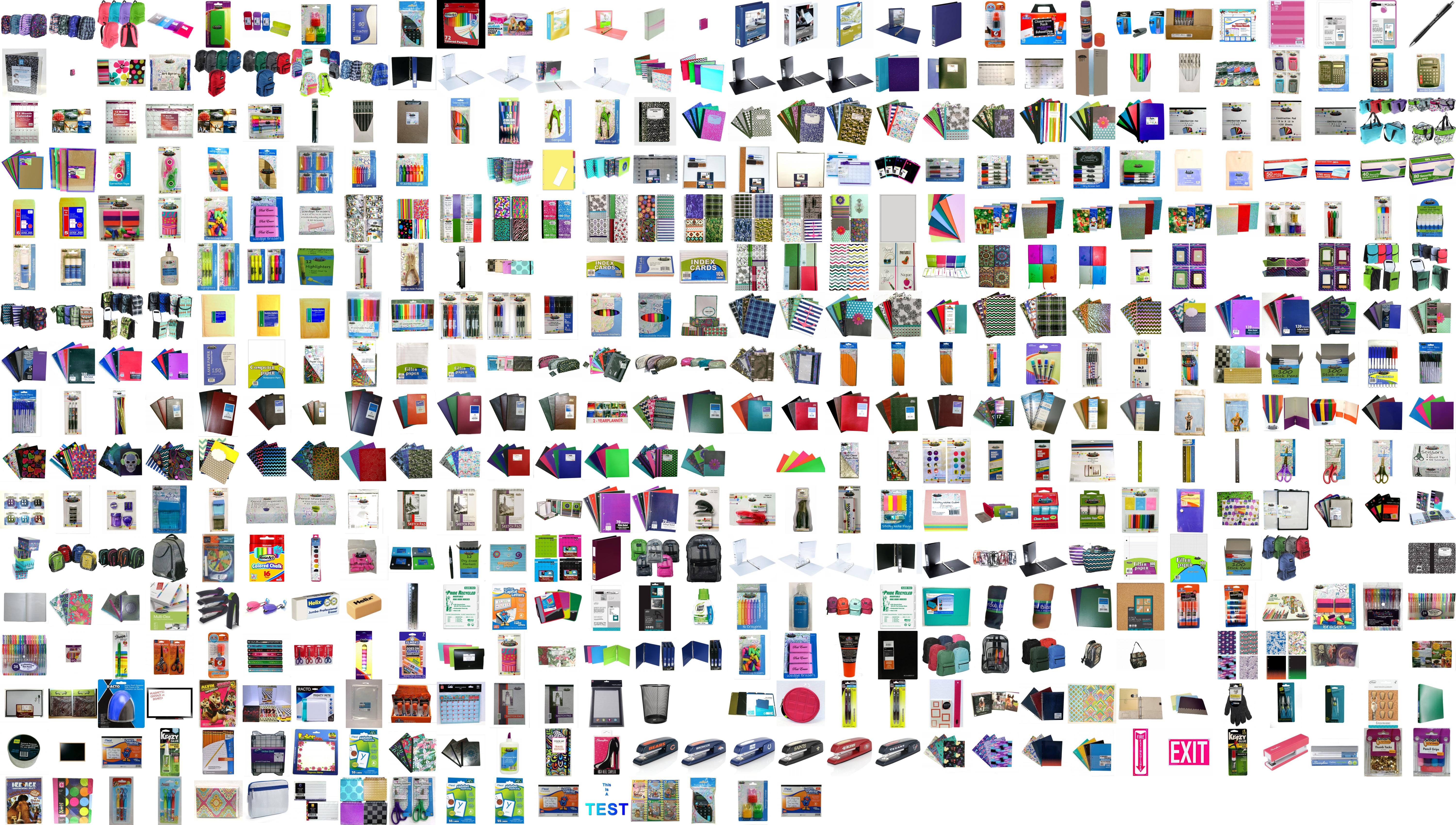 The Metropolitan
SKU#10017 | 12/case
$11.97
/unit
(143.64
/case)
Product Features:
Padded Back, Straps & Handle
2 Main Compartments
1 Laptop Pocket
1 Front Pocket
2 Side Mesh Pockets
Gray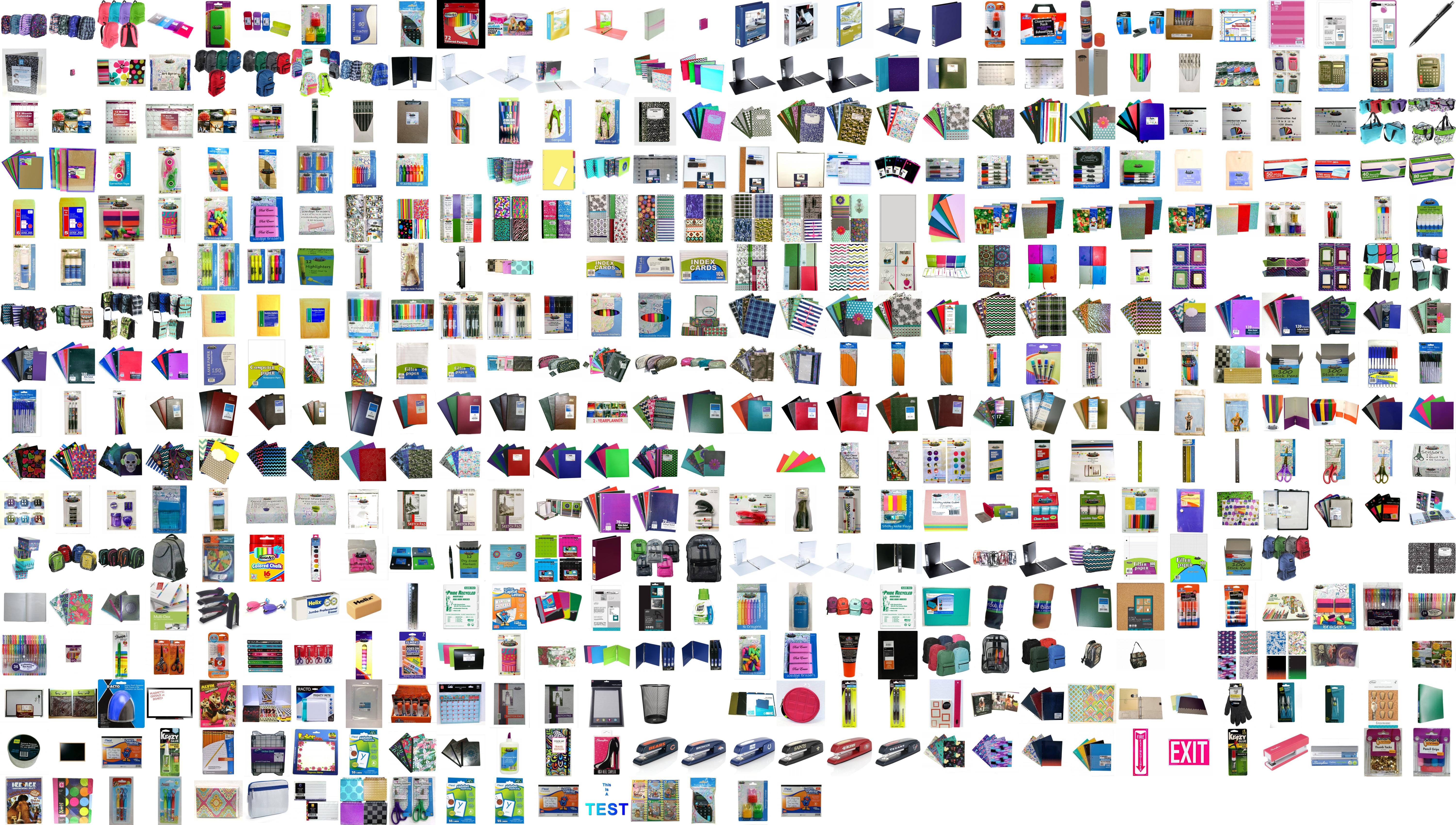 17" Mesh Backpack
SKU#10003 | 24/case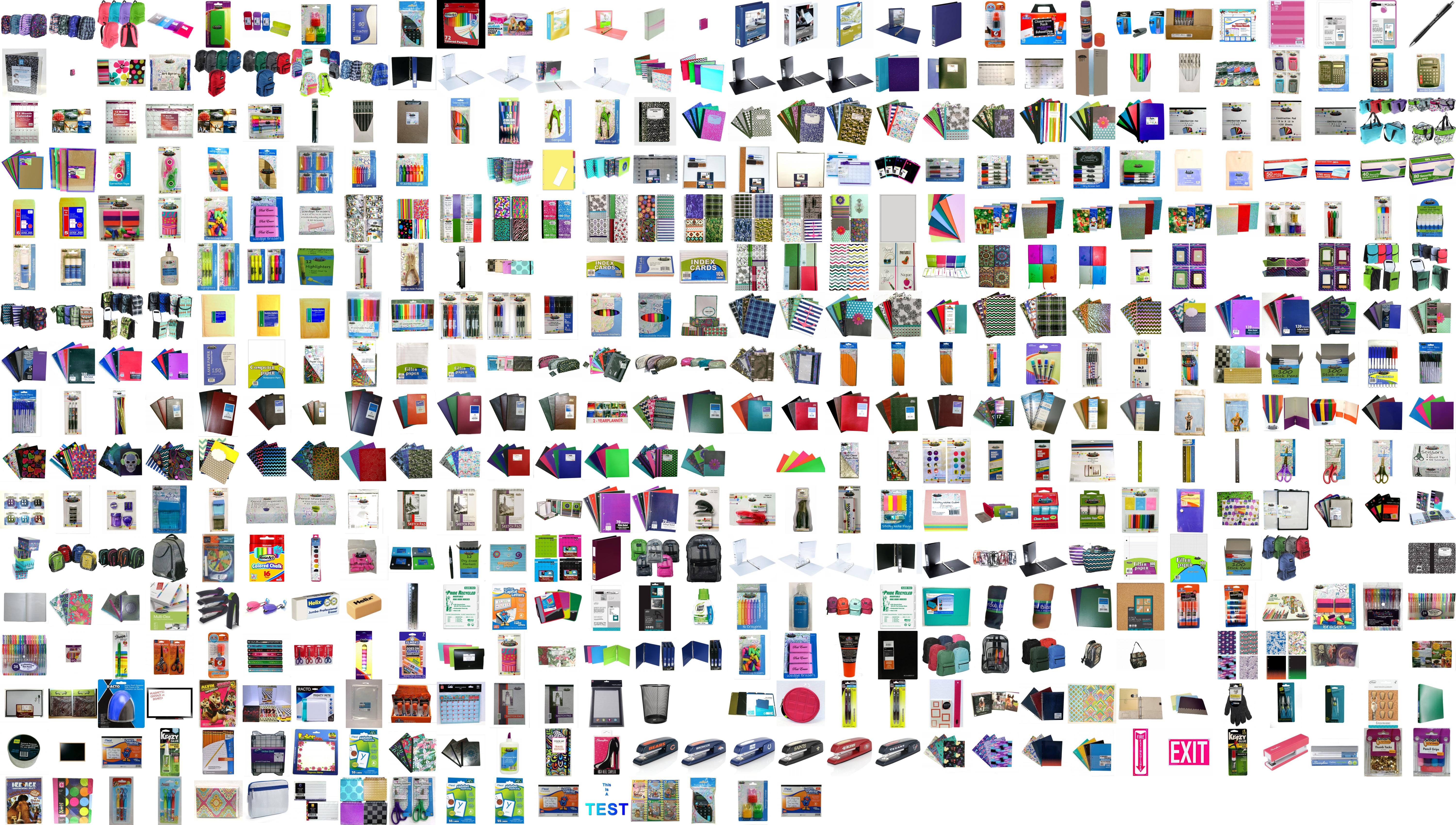 17" Clear Backpacks
SKU#10006 | 24/case
Product Features:
Clear
Front Pocket with Organizing Mesh
Assorted Colors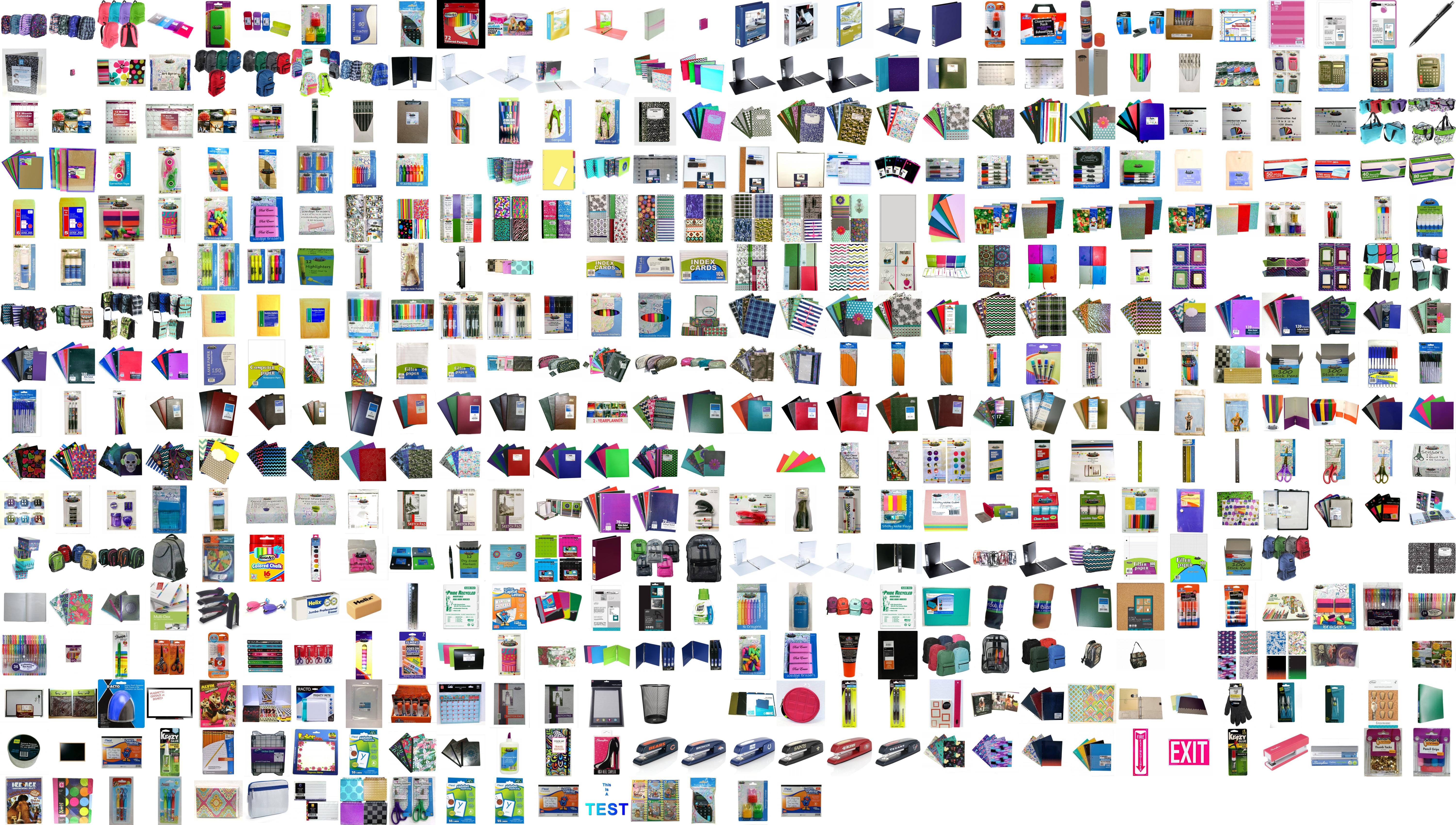 17" Fashion Backpack
SKU#10036 | 24/case
Product Features:
Solid Color,Padded Back, Straps & Handle
Jumbo #10 Zippers with Zipper Pulls
2 Side Mesh Pockets
Colors; Pink, Purple, Orange, Turquoise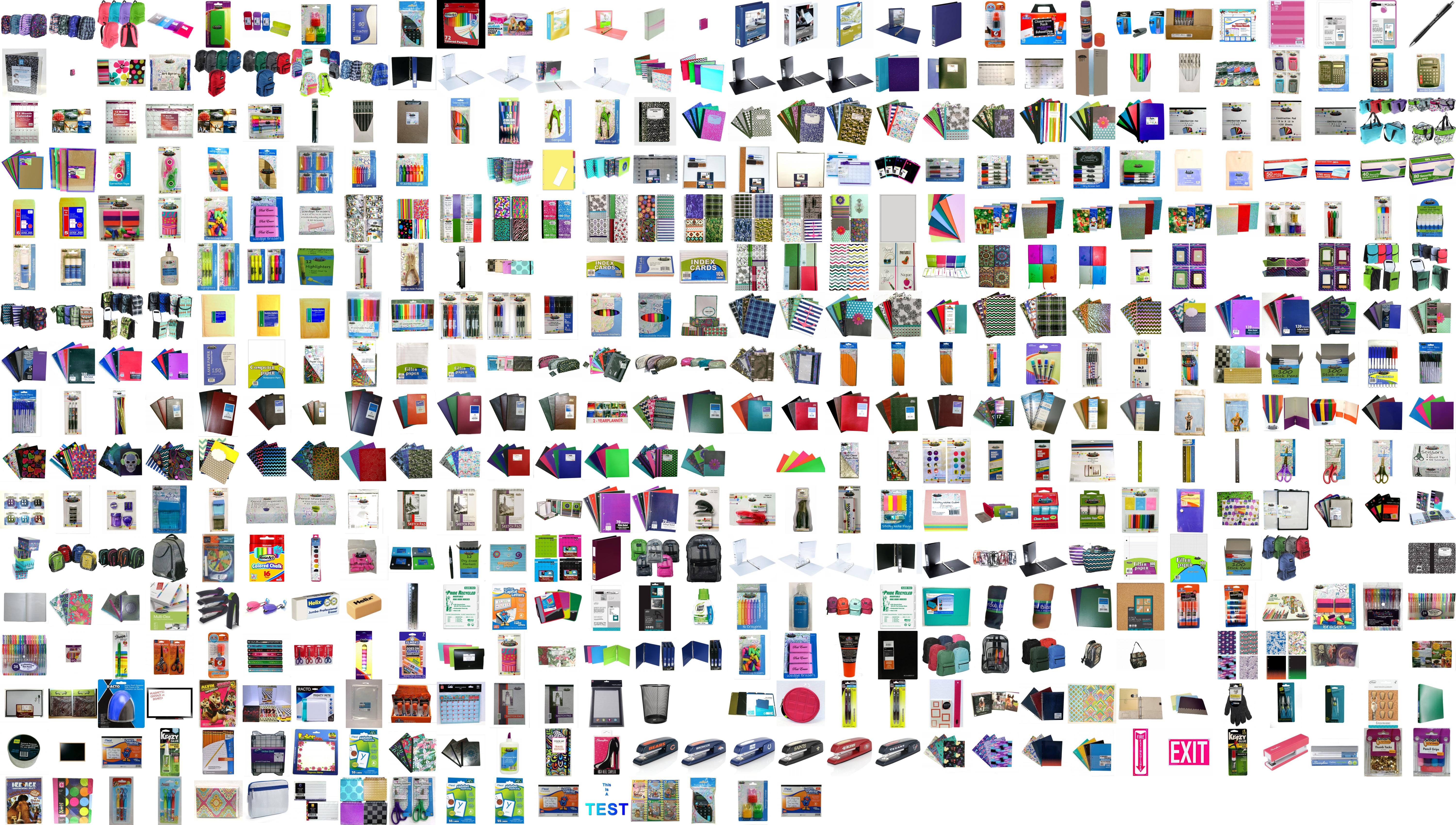 SKU#10007 | 24/case
Product Features:
17 Inch
Clear
Black Piping
Padded Straps
Front Organizing Pocket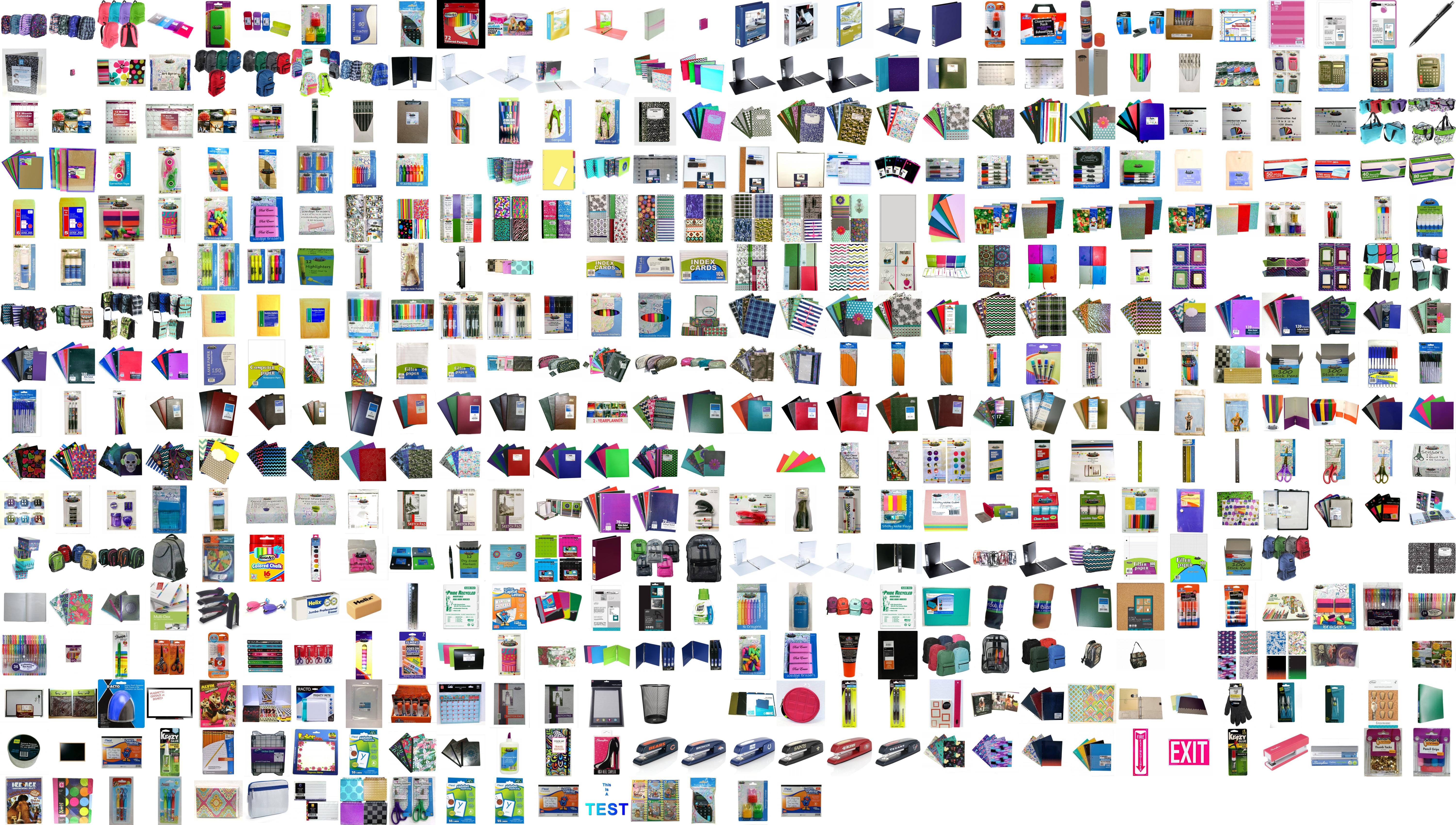 SKU#10093 | 12/case
$12.04
/unit
(144.48
/case)
Product Features:
Deluxe
Bungee Front
#10 Zippers
2 Side Mesh Pockeets
3 Large Compartments
Padded Back, Straps & Hanlde
Camo
Promotion Info
Let's face it:
Backpacks have a rough life.
They get thrown into lockers. Kids toss them on the ground. Some get stitched, sticker-ed, and stenciled. Others get strapped to a bike. Kids even step on them crossing the bus.
We offer backpacks in bulk. Our wholesale offers include assorted styles and features based on demand.
These high-quality backpacks are the best we've found. We've designed these backpacks to be both durable and cheap. First, choose the types of backpack you would like to offer. (clear, mesh, laptop pocket, etc). Select from our assorted design options. Add the number of cases for each style. You are good to go!
we have many options for your customers to select from. These bags are great for students from primary school through college. You can order a whole storage room in seconds.
---
Durable Padded Backpacks
10001, 10027, 10029, 10036, 10038, 10039
17" multi-compartment Backpack
Shoulder and Back padding
Mesh side pocket for water bottle
Reinforced Straps
Size 10 Zippers
One Size Fits All
17 Design Styles
Laptop Pocket (Item #10029)
Mesh Backpacks
10003, 10000
Lightweight and durable
Required at some schools and events
Mesh substrate with clear layered protection
Shoulder and Back padding
Front pocket
Comes in black (10003) or assorted colors (10000)
Premium Backpacks
10013, 10016, 10017
17" (10013, 10017) to 18"(10016) multi-compartment Backpacks
Premium designs, high quality
Discount backpacks for sale:
If you're struggling with where to by backpacks, look no further. Discover a wide variety of school bags at Discount Bulk & Wholesale! We have curated the best styles nation wide. Our inventory is chosen to meet your goals. Stock your entire inventory with wholesale school supplies today. Follow along below or contact us for guidance. We've put together the following from data based on customer review, market research, and the experience of our sales team.
Kindergarten backpacks for kids.
If moms are your target market, you're all set. Finding wholesale kids book bags has never been easier. Choose from a selection of designs perfect for children. You'll find many cool designs and fresh, light colors. Each case comes with assorted colors and variety. Try to Offer both solid colors and fun patterns.
Top 5 features that moms and kids love. Big zippers that young kids can grab hold of. Adjustable straps that keep up with growth. One big pocket for a lunch box and school supplies. Fun designs or bright colors.
Kids Backpacks for School.
Elementary and middle school kids are pretty easy. Solid Colors are a great start. You may find darker colors in high demand. Some schools will begin to restrict colors or styles.
Top 5 features for kids and pre-teens. padded adjustable shoulder straps because these books are getting heavy. Pull straps or bungee design to hang stuff on. Front utility pocket for easy access to pencils and supplies. Clear or mesh backpacks for school requisite.
High school Backpacks on sale.
Marketing to teenagers? Let's cover what you need to stay on trend. The key is variety. Look at Geo patterns, spatters, and bright floral designs. Solid colors are always a solid bet. High School is where premium styles start to shine.
Top 5 features for teens. Laptop pockets are almost required. Headphone/charger slot for after school. More space and more pockets means less stress. Back padding between textbooks and ribs. Epic padding on straps because these bags weigh a ton.
Cheap backpacks for school vs High Quality Backpacks.
Which is "in" this year? Firstly, customers vary widely on their selection choices. Trend markers favor quality in high school-college segments. This is likely based on who is buying. Many teens are choosing their own bags. More pre-teens have the bag chosen by a parent. Many businesses are opting for premium high school bags. Middle school down, it seems price generally win out.
Tip: Targeting the customer. Showcasing less expensive bags near women's sections may be best. Mixing qualities may be better in kids sections.
Wholesale clear backpacks for school, work, clubs, anywhere you need see through backpack..
Clear, mesh, and see-through bags are on the rise. It started in stadiums and festivals. To limit bag checks and security lines, clear bags were available. Some schools are now requiring see through for security. This is becoming more and more common. Customers have mentioned new rules in many workplaces too. Check with sales staff if requests have been made.
Plain Backpacks in black and white.
While colors have been king for several years, black and white bags are making a big comeback. Solid Black has always been popular. Ironically, last year more black and white patterns were also in demand. The trend offers some flexibility for color.The focus is on high contrast, energetic designs. A white and dark blue pattern, for instance, seemed to do just as well.